Work Night Out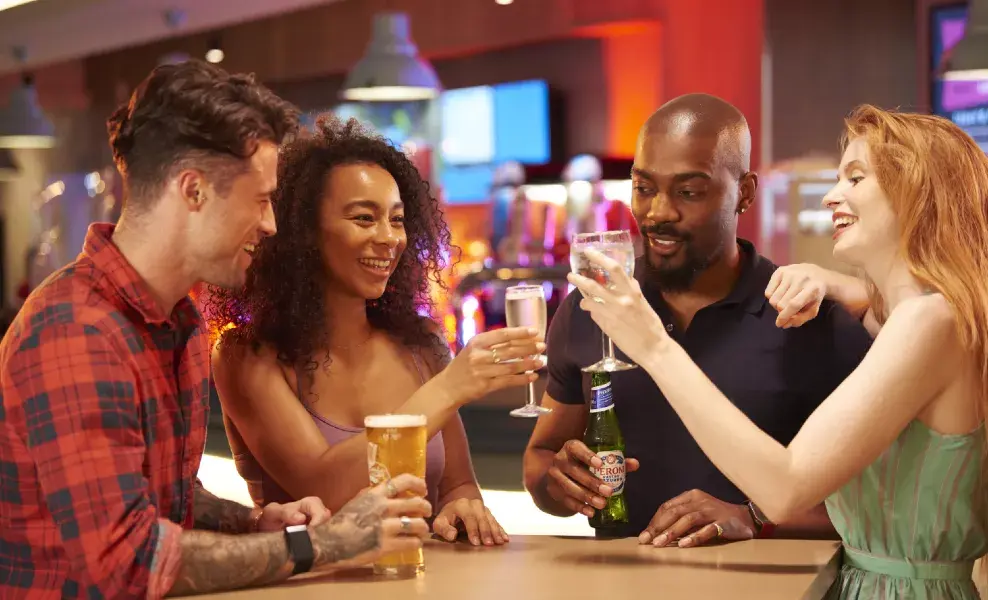 This is the one evening where you can finally let off some steam, enjoy a drink with your colleagues away from the stuffy, professional setting, and have some fun. Not only that, a work-do is also a time for team-building, encouraging honest, trusting relationships, an opportunity to break the ice with colleagues and creating a happy, healthy atmosphere between coworkers that can be built upon back in the everyday working environment.
It might seem a bit overwhelming trying to find an activity that will get the whole team involved, especially if you have a big group of colleagues to please, but, luckily for you, we have just the answer. Whether you're meeting up to swap Secret Santa presents bought for colleagues, or you're simply celebrating your company's next big anniversary, bowling is the perfect activity that will make any out-of-office get-together an unforgettable experience. After all, the bowling alley is the one place where you can get three strikes and the boss won't turf you out.
WHY CHOOSE BOWLING FOR A WORK NIGHT OUT?
When organising a work night out you're going to want to find something that everyone will enjoy, and bowling is the perfect tried and tested nostalgic activity. A classic game, most of your colleagues will have played it at least once, either at childhood birthday parties or maybe even virtually on the Nintendo Wii. If they haven't, the rules are simple enough to explain that no one should feel left out. It's a chilled-out activity with no limit on how many people can join, so, regardless of whether you've got multiple departments or an intimate team of two, you know that a bowling work-do will be right up everyone's alley.
Here are just a few reasons why bowling should be your go-to for your next big work-do…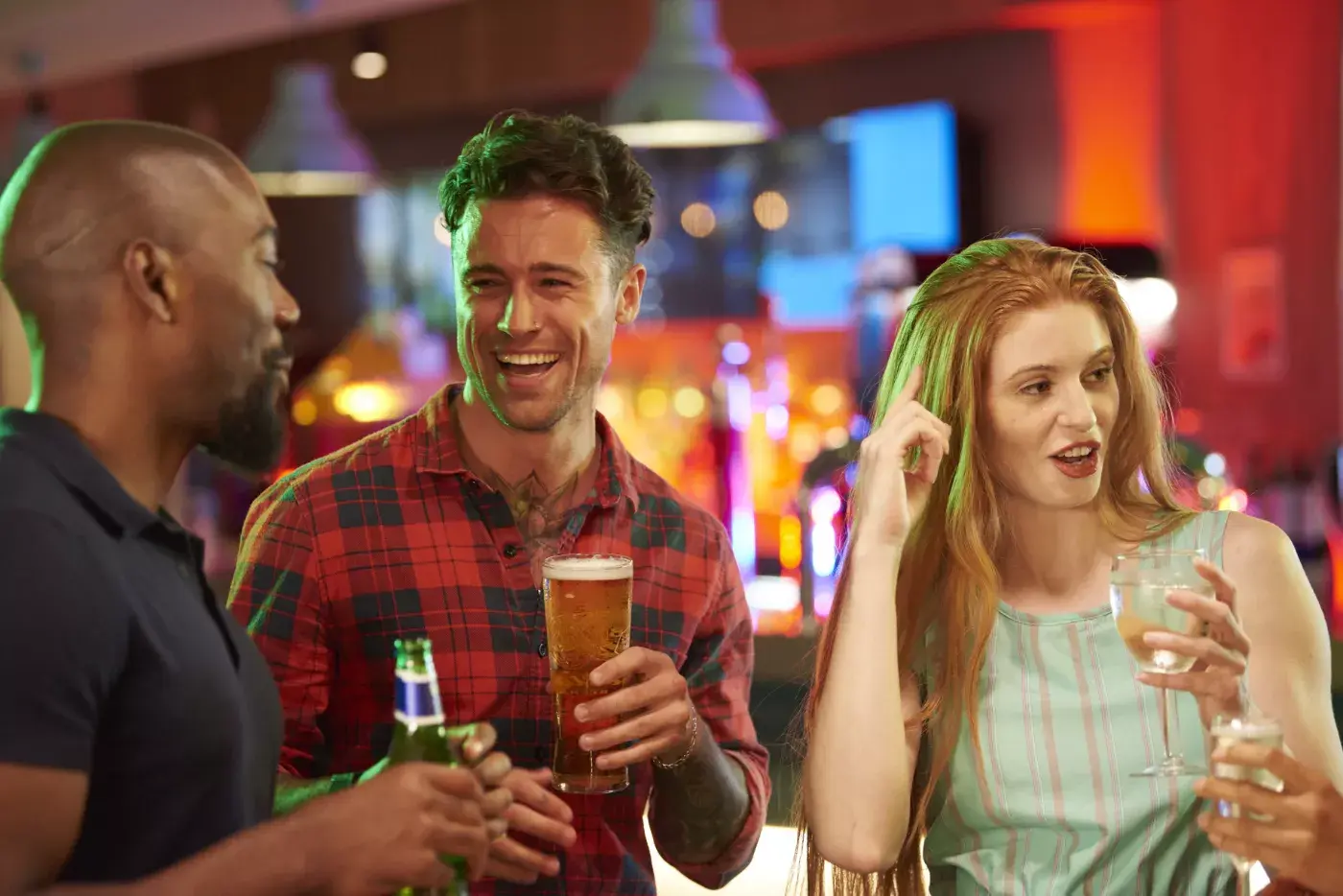 BOWL DOWN THE BARRIERS
Whilst your work environment should be professional, you still want it to be enjoyable, but it can easily become difficult if you find you're struggling to get to know your colleagues on a personal level in the office. Bowling for a work night out is a great choice because it is fun, laid back, and you and your co-workers will be able to relax better than you would in a professional environment. So, it's the perfect place to break down any barriers and get to know people on a deeper level. Not only will this make the night much more enjoyable, it can lead to a better working relationship too.
SETTLE SCORES
If there are any rivalries between colleagues or departments, this is a great opportunity to let off some steam and take part in some healthy competition. Use this time to strike up a deal outside of the work environment, or simply settle some scores, so that when you get back into the office you can all focus on the bigger picture again.
IT'S FUN FOR EVERYONE
Bowling is a universal sport and, at Hollywood Bowl, we are committed to being as accessible as possible. Bowling is a great choice of activity if you're looking to entertain a large group of people from a wide variety of backgrounds. Affordable with a laid-back environment, there is more to bowling than knocking down pins too, so colleagues can come and enjoy the arcades or diner even if they're not interested in the game itself.
WORK NIGHT OUT BOWLING TIPS
It's clear to see that bowling is a fantastic choice of activity for your next work night out. So, to ensure your workmates have the best time, here below are just a few tips to help you figure out the bowling work-do's and don'ts. Here's a full list of bowling tips, or three key tips below:
KEEP IT ORGANISED
Depending on how many people have RSVP'd, you're going to want to make sure your work night out is as organised as possible. After all, planning a bowling trip for a family of four is one thing, but when you've got a group of 30 colleagues to coordinate that is something else. We recommend booking in advance so that everything can go as smoothly as possible for everyone involved.
ENCOURAGE NEW CONVERSATIONS
Whether someone new has joined your team, or there's someone you just haven't had a chance to get to know, use this work-do as an opportunity to find out more about them. You'll have plenty of time to chat before and after the bowling game as well as in between turns, and it will be much easier to start a conversation in a laid back, informal setting than at work. You never know, they may really appreciate you reaching out, and you might even make a friend for life if you do.
TEAMWORK MAKES THE DREAMWORK
Whilst a work night out is a chance to let your hair down and relax, it's also a great opportunity to strengthen connections within the company. Why not split into teams and work together to see who can play to their strengths and get the most strikes?
THE PERFECT BOWLING PLAN FOR A WORK NIGHT OUT
If you're ready to get your work-do on a roll, then it's time to make a plan. Make the most of everything the bowling alley has to offer and you can ensure that you and your coworkers will have a night to remember. From star treatment on the lanes to pints by the pool tables, here is a simple outline of how to make your work-do a winning night from start to finish.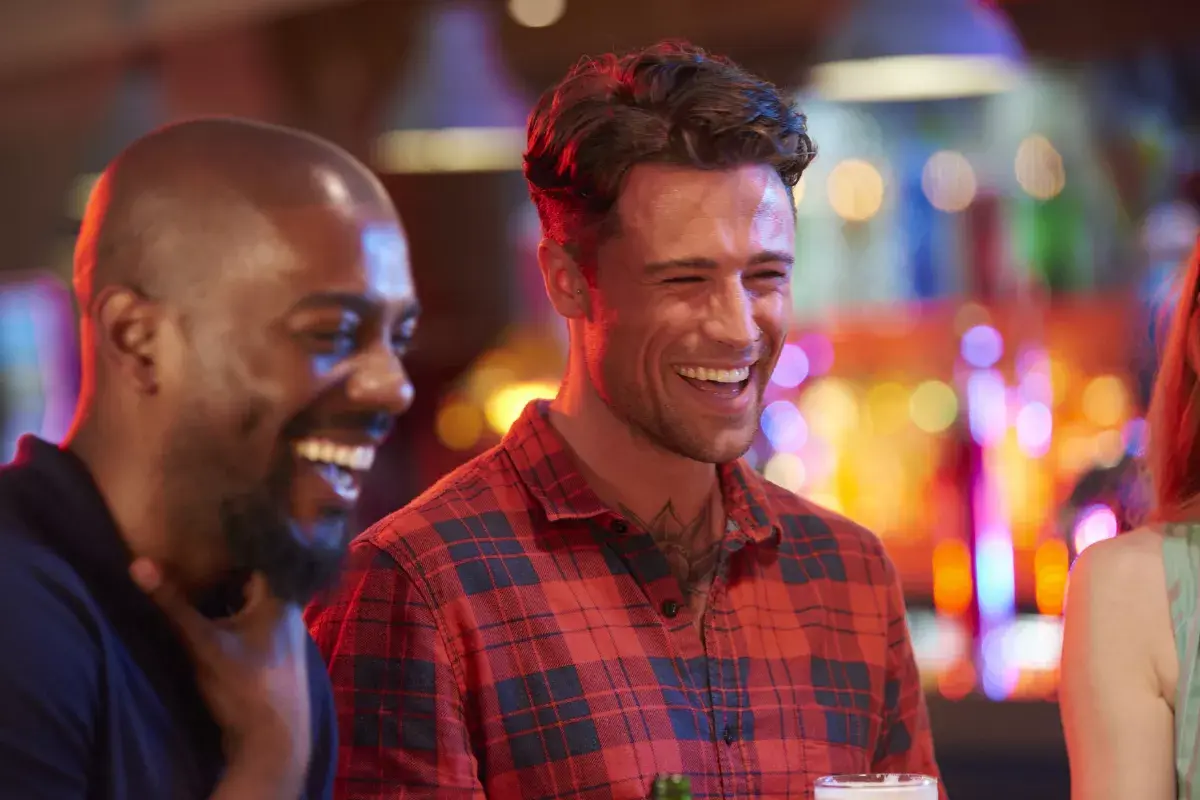 PLAN AHEAD OF YOURSELVES
Make sure to plan ahead to avoid those 'fashionably late' comers from delaying your time on the lanes. Even though we recommend booking in advance for large groups, it's always good to give yourselves at least half an hour or so before your booked bowling time to grab a drink and mingle whilst you wait for everyone to arrive.
LET THE GAMES BEGIN
If there's a lot of you, we recommend pre-booking your games. By doing this you can ensure you'll get a chance to play, and you'll be able to check out the great Team Event package that saves you money and provides you with extras such as nibbles and drinks at the lane.
TIME TO REFUEL
After your game, you're going to want a chance to refuel. The Hollywood Diner is the perfect place to grab a bite to eat with your colleagues after you've put down the balls. From mouthwatering burgers and American-style hot dogs to delicious sharers that you can enjoy with your colleagues, there's plenty to go around. Or, if you've worked up a thirst, you can simply grab a drink and relax at the stylish bar.
PLAY IN THE ARCADE
End your work night out on a high with some time in the arcade. From the nostalgic sound of the Pac-Man machine to thrilling racing games that will pit your colleagues against each other in an exciting test of nerve and speed, there are plenty of amusements that will provide fun for everyone involved.
LET THE NIGHT SEE WHERE IT TAKES YOU
Bowling is a fun-filled activity that will bring colleagues together for a truly unforgettable work night out. But, you don't just have to work together to enjoy the thrill of the alleys. From mates to dates, bowling is a great night out for everyone. So, if you're ready to let the good times roll, book your team game online today.