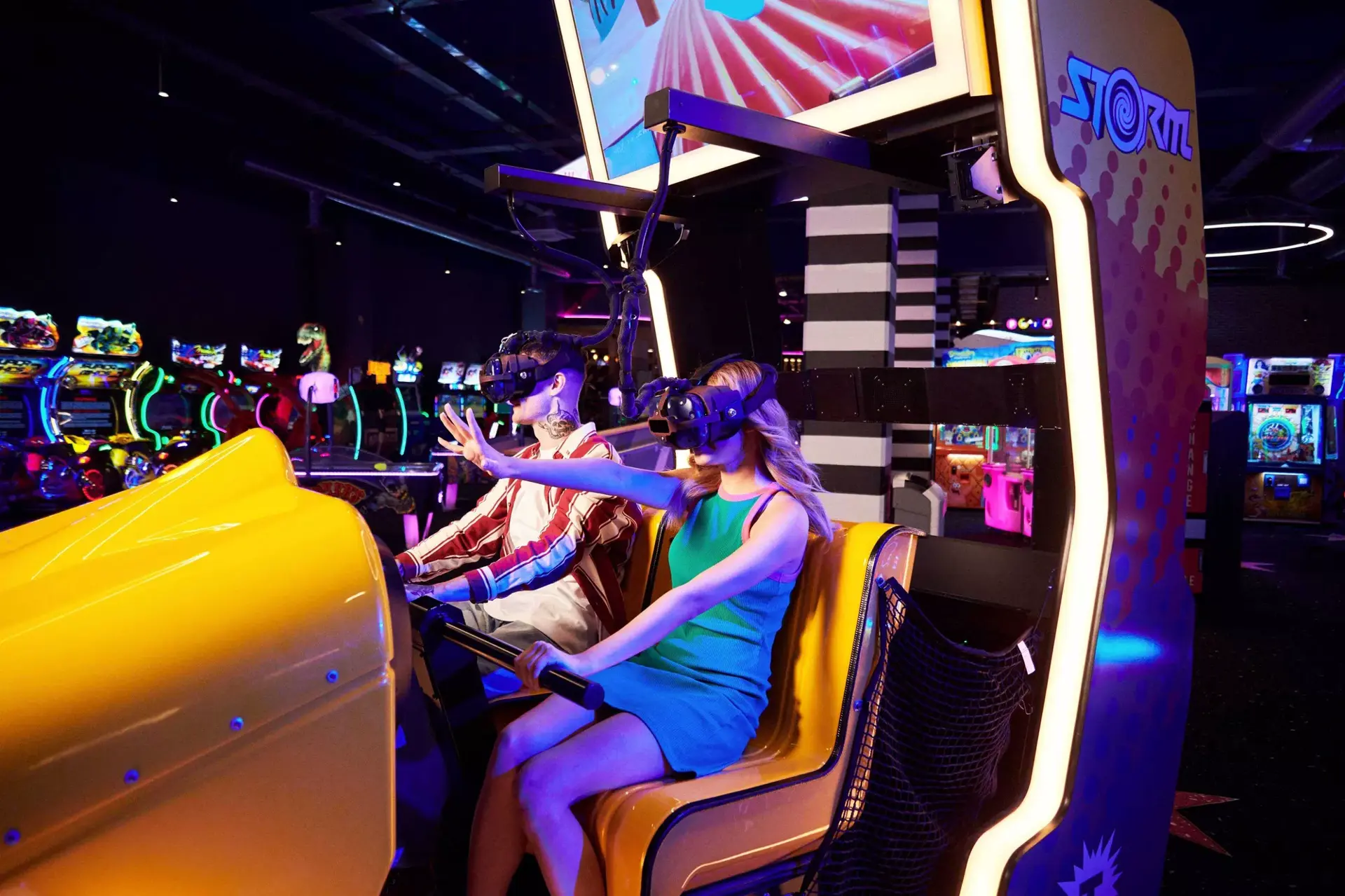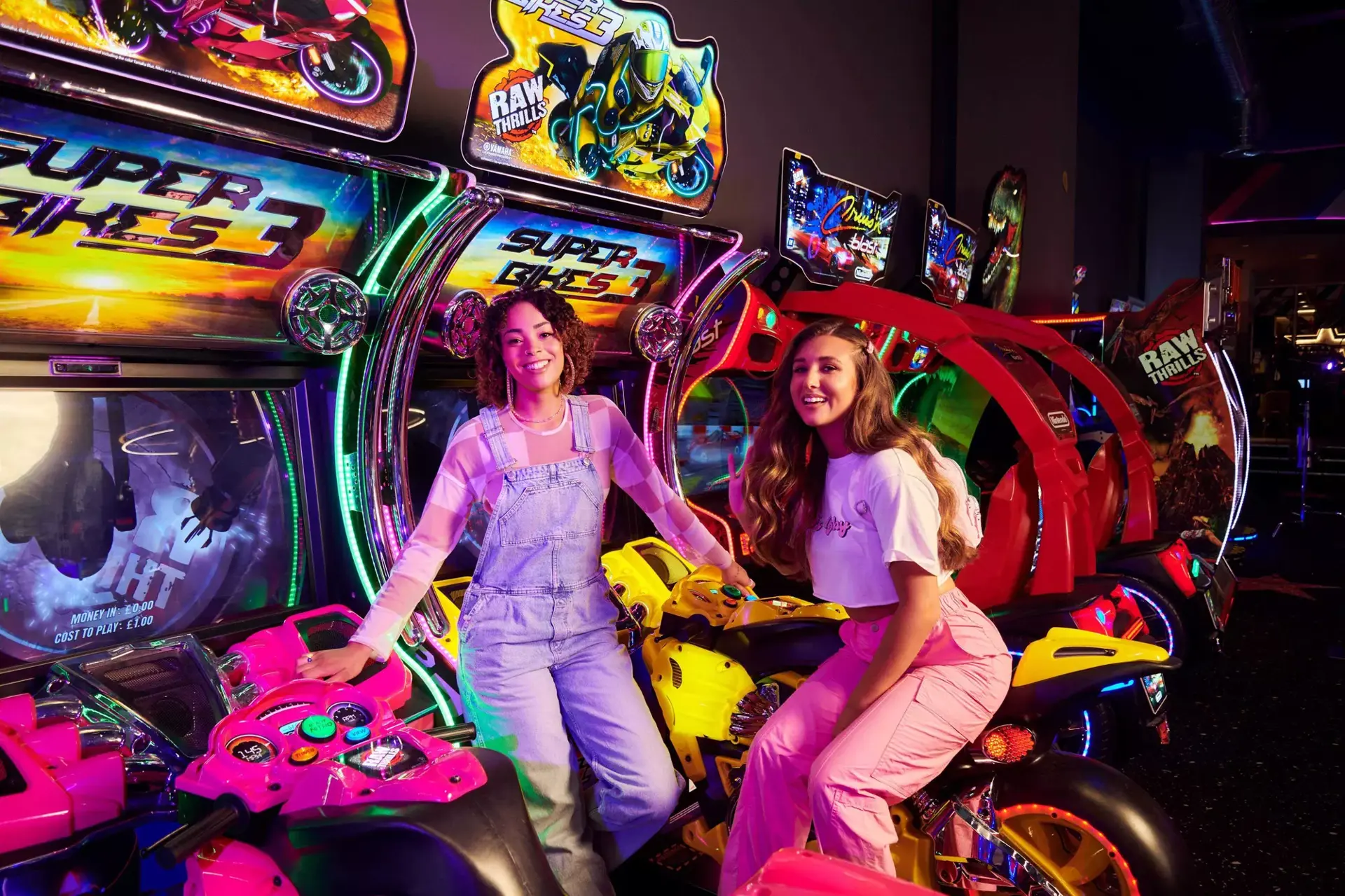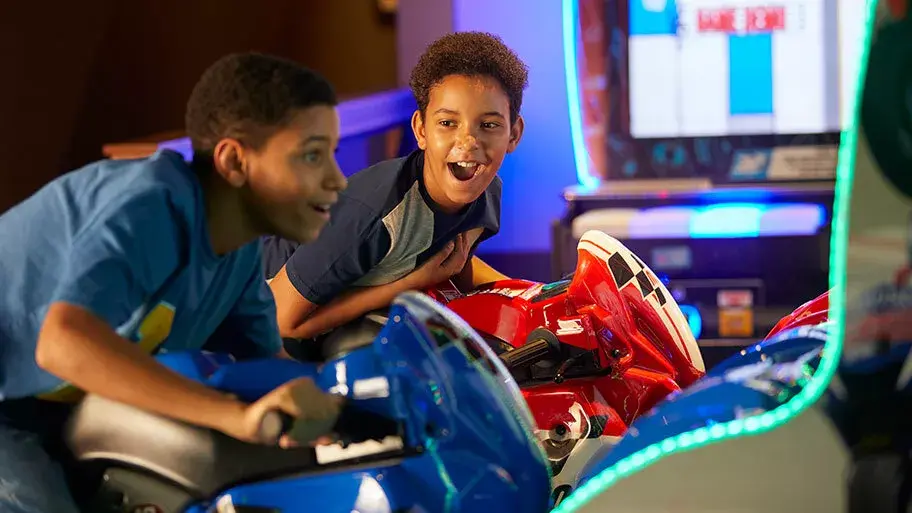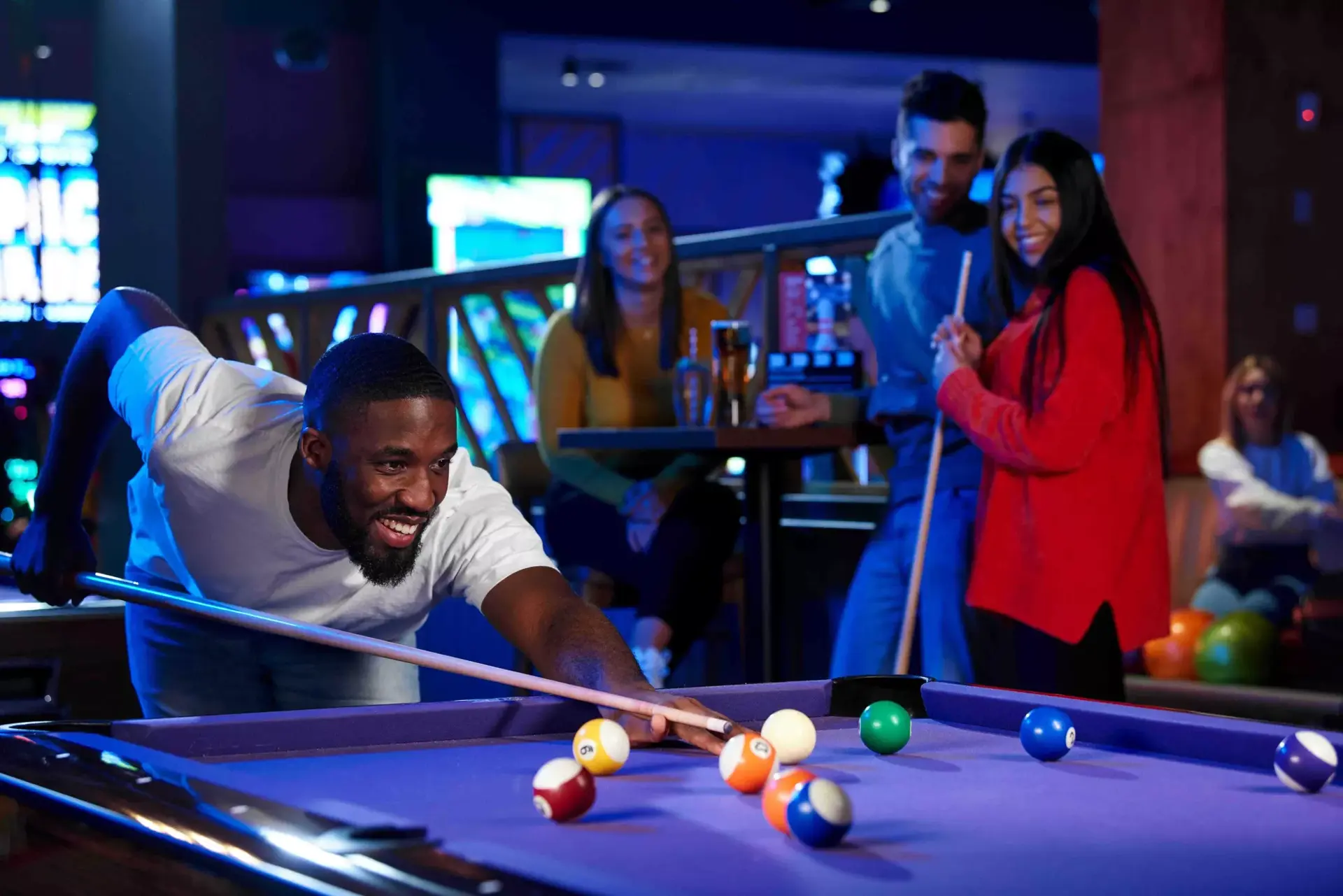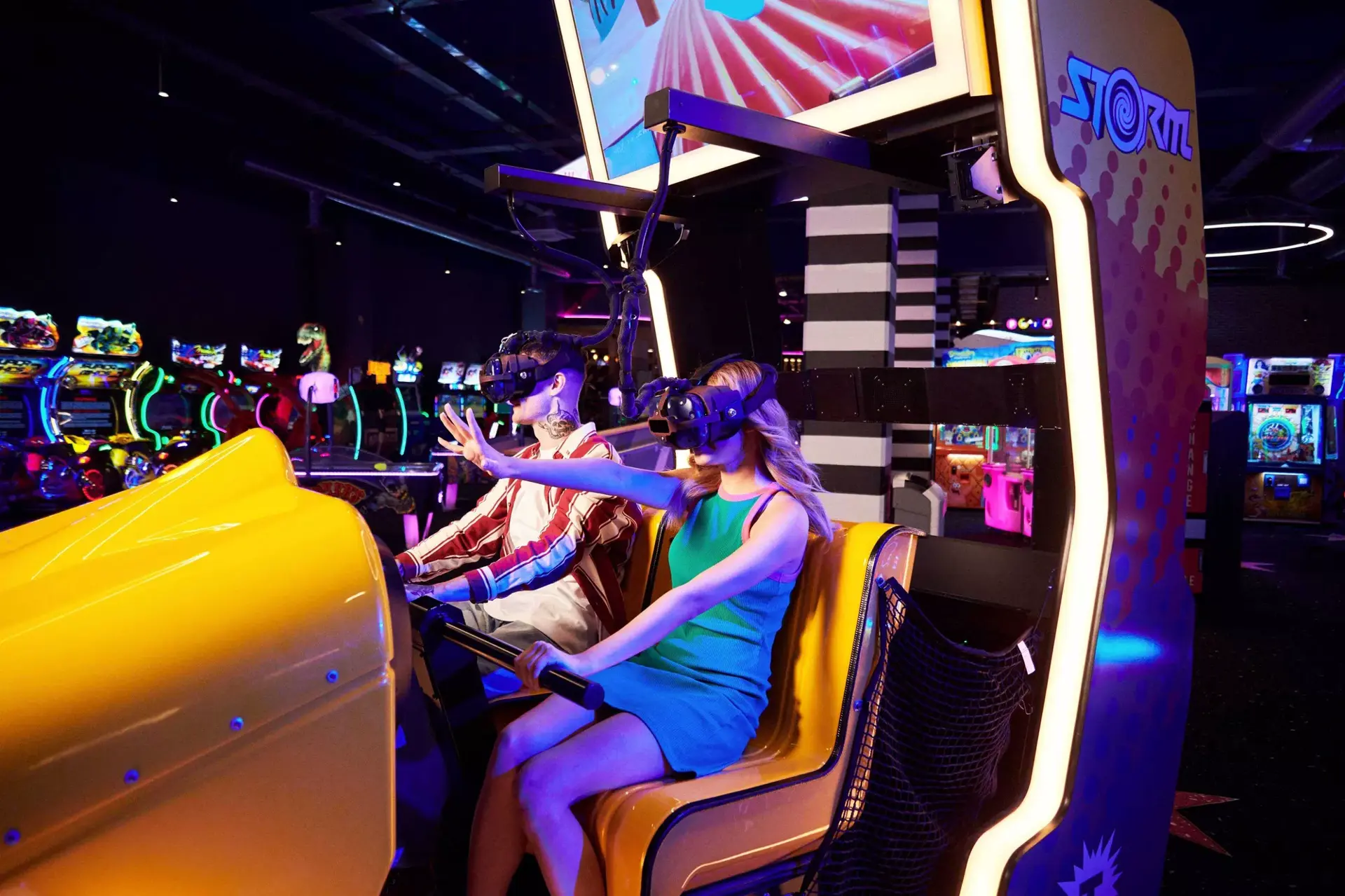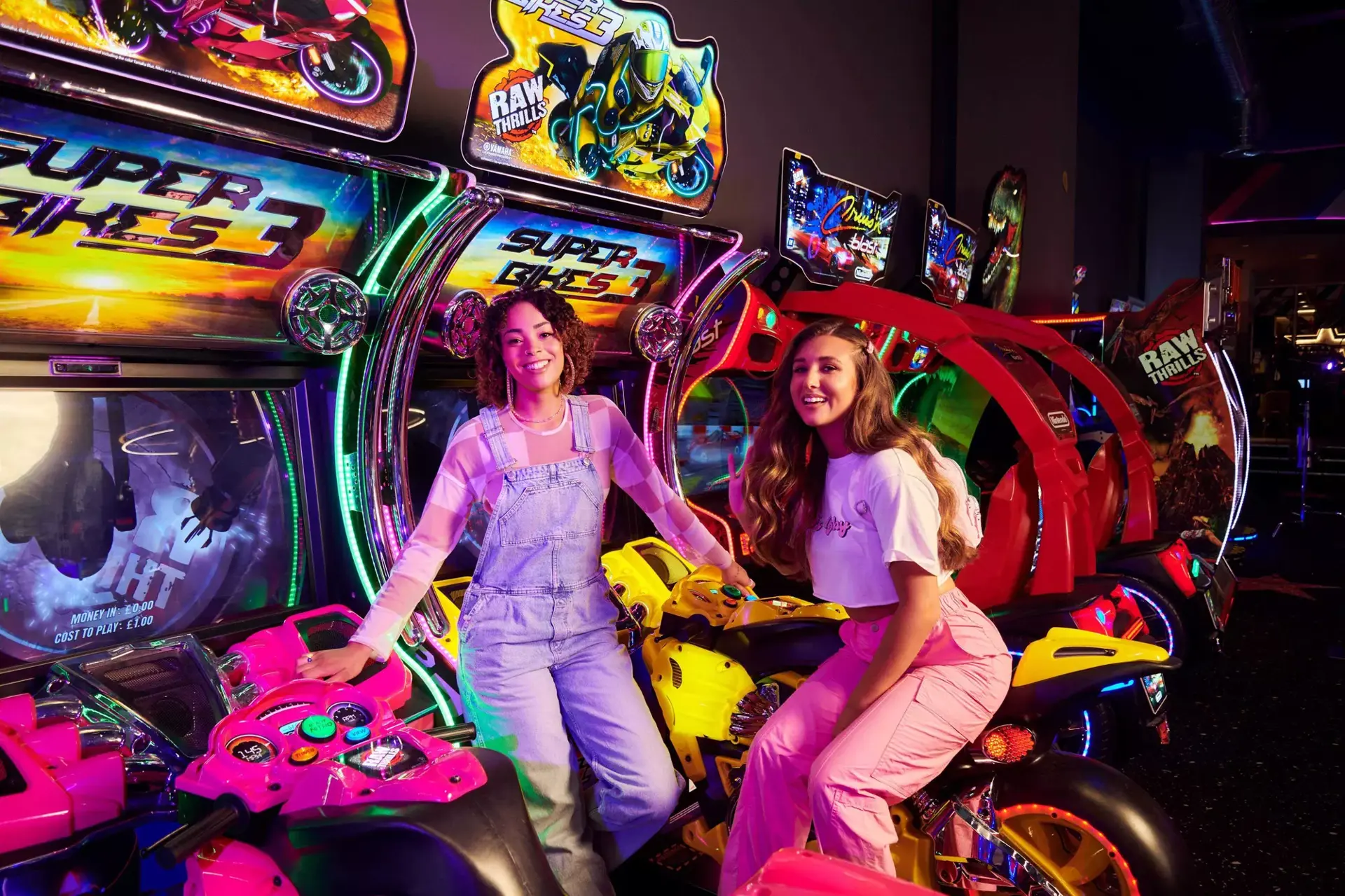 Arcade Games
WE'VE GOT GAMES FOR EVERYONE!
TEST YOUR SKILLS AND HAVE FUN ON OUR FANTASTIC ARCADE AMUSEMENTS, YOU COULD EVEN WIN SOME PRIZES!
Take to the wheel and go head-to-head on the latest racing games, or try and get your score to the top of the arcade leader boards, or even challenge members of your family to the incredibly fast paced 'Pacman Smash'; all available in your local Hollywood Bowl arcade.
You can even test out your skills on the 2p machines, or try and win a plush toy from the grabbers; with a huge and exciting range of activities and machines on offer in our amusements, there's a game for every fun seeker.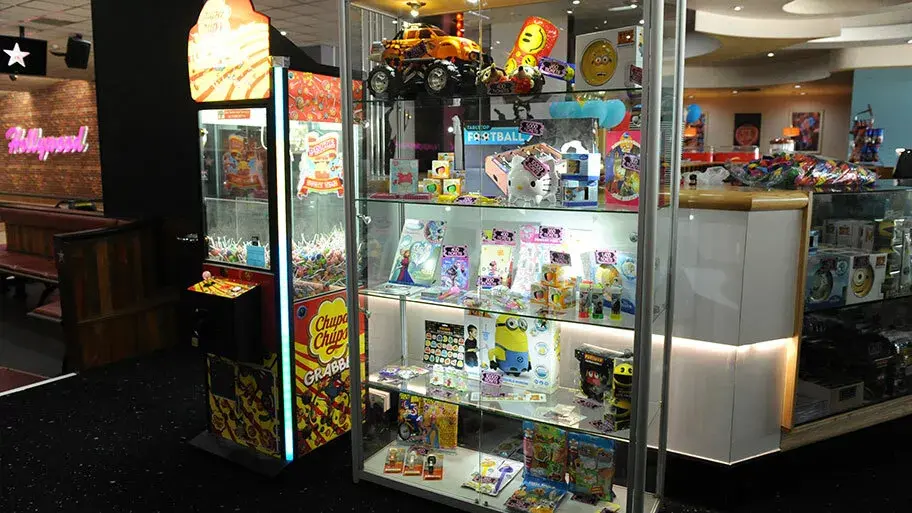 Great prizes on offer
Play to win some great prizes including a Gyro Chopper, a New HD Camera, a Vivitar Camera, a Camcorder, a Kyoto Tablet and a Hello Kitty Docking Station (prizes at selected centres).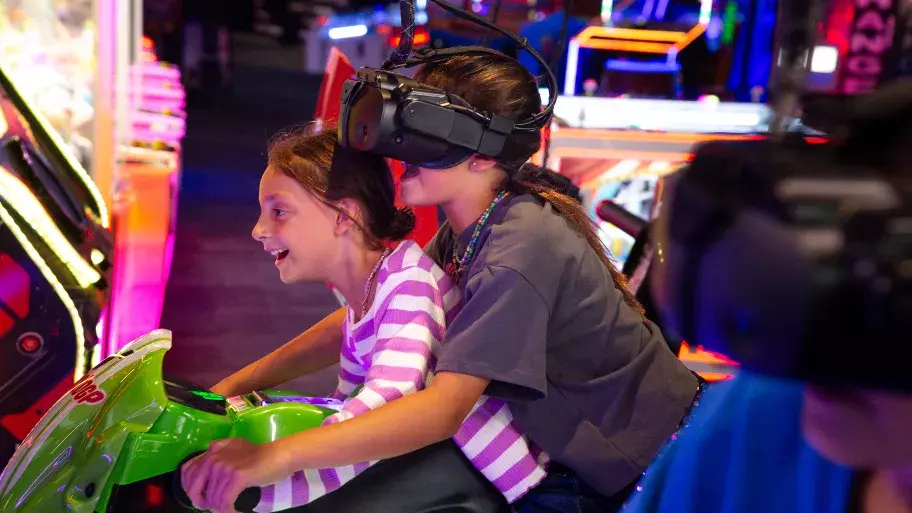 Games for all ages
From slot machines and air hockey to games geared towards our younger visitors, we've got plenty to keep all amused.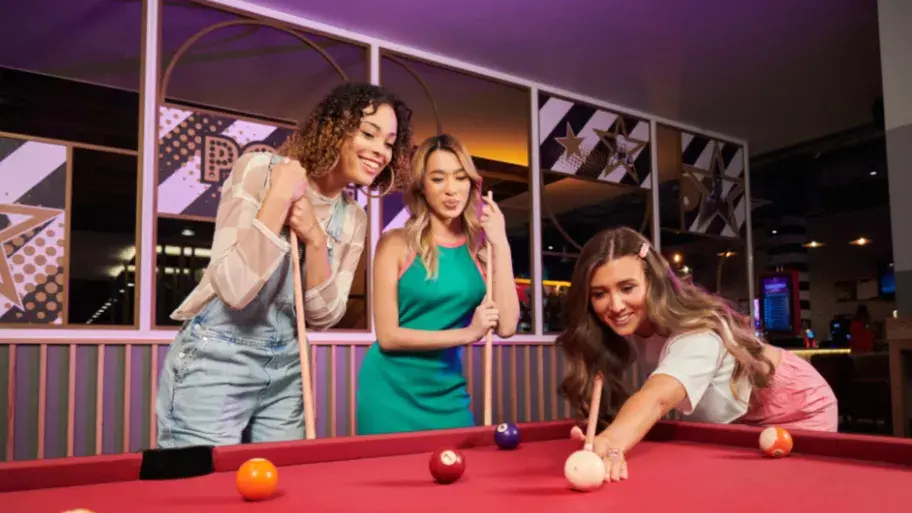 Rack them up and knock them down
Prove you're a hot shot not only on the bowling lanes, but on our pool tables too… It's time to rack them up and knock them down!
How to play for prizes...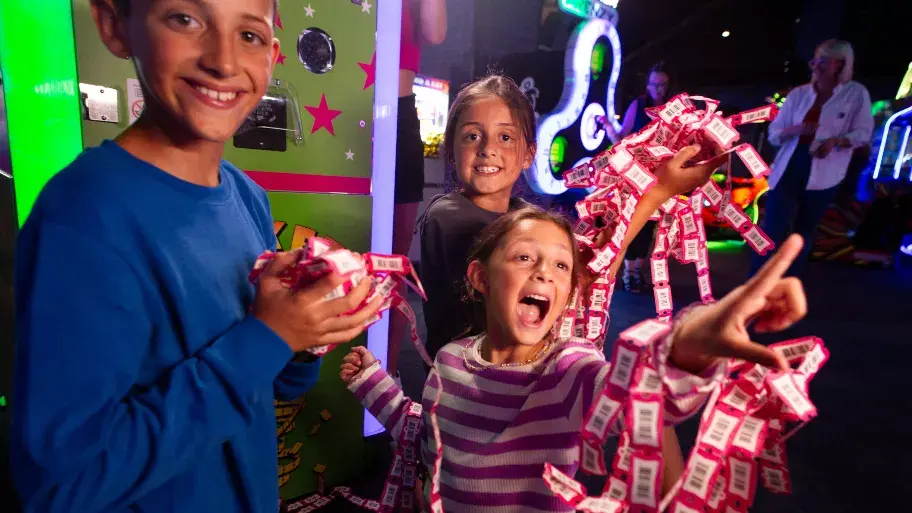 Win as many tickets as you can
All our machines are labelled with how many tickets are up for grabs, so you know which arcade game to head for next. The more you win, the bigger the prize!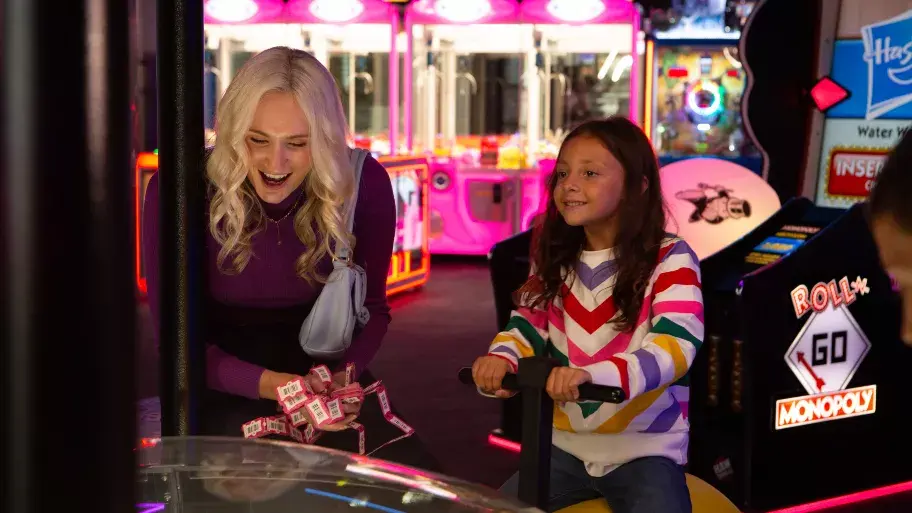 Add to your tickets on each VISIT
Don't worry if you don't win enough during your visit, simply feed your tickets into the ticket eater and swap them for a receipt to keep safe for next time.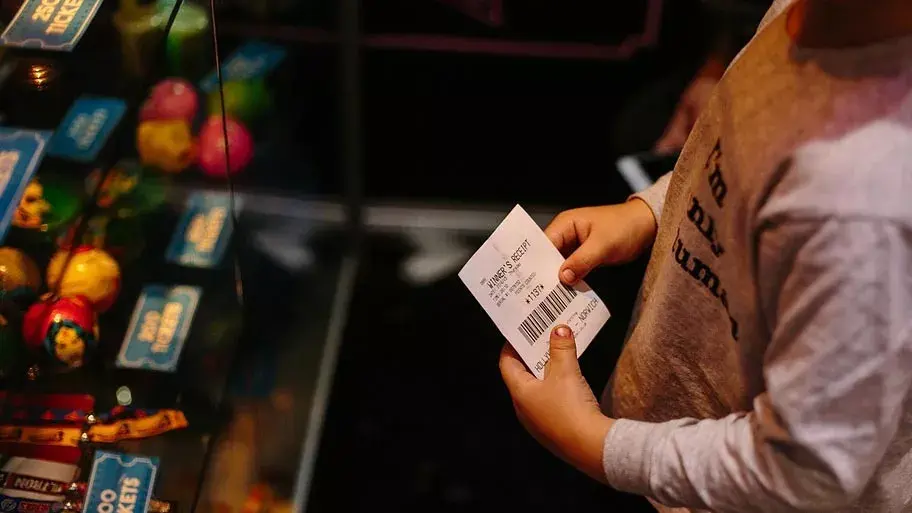 Collect your prize
Once you've collected all the tickets you can, just feed them into the ticket eater, and get ready to trade your ticket receipt for a prize of your choice.
Come PLAY
Didn't think bowling could get any better? That's probably because you weren't signed up to our emails!
What do I get?
A special treat for your birthday
Exclusive discounts only for VIP mailing list members
A surprise treat when you've been signed up for a year
Early access to discounts and offers