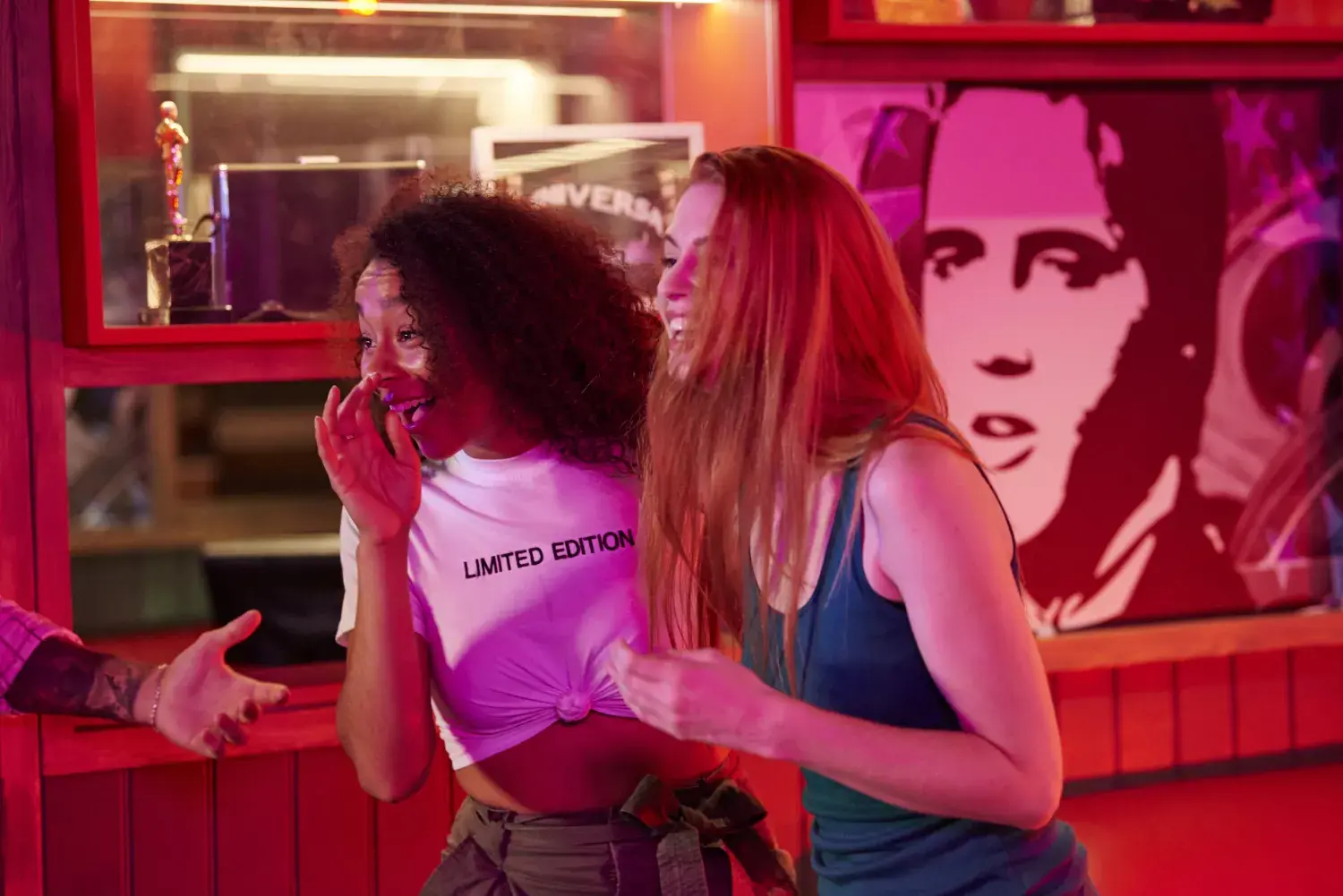 Girls Night Out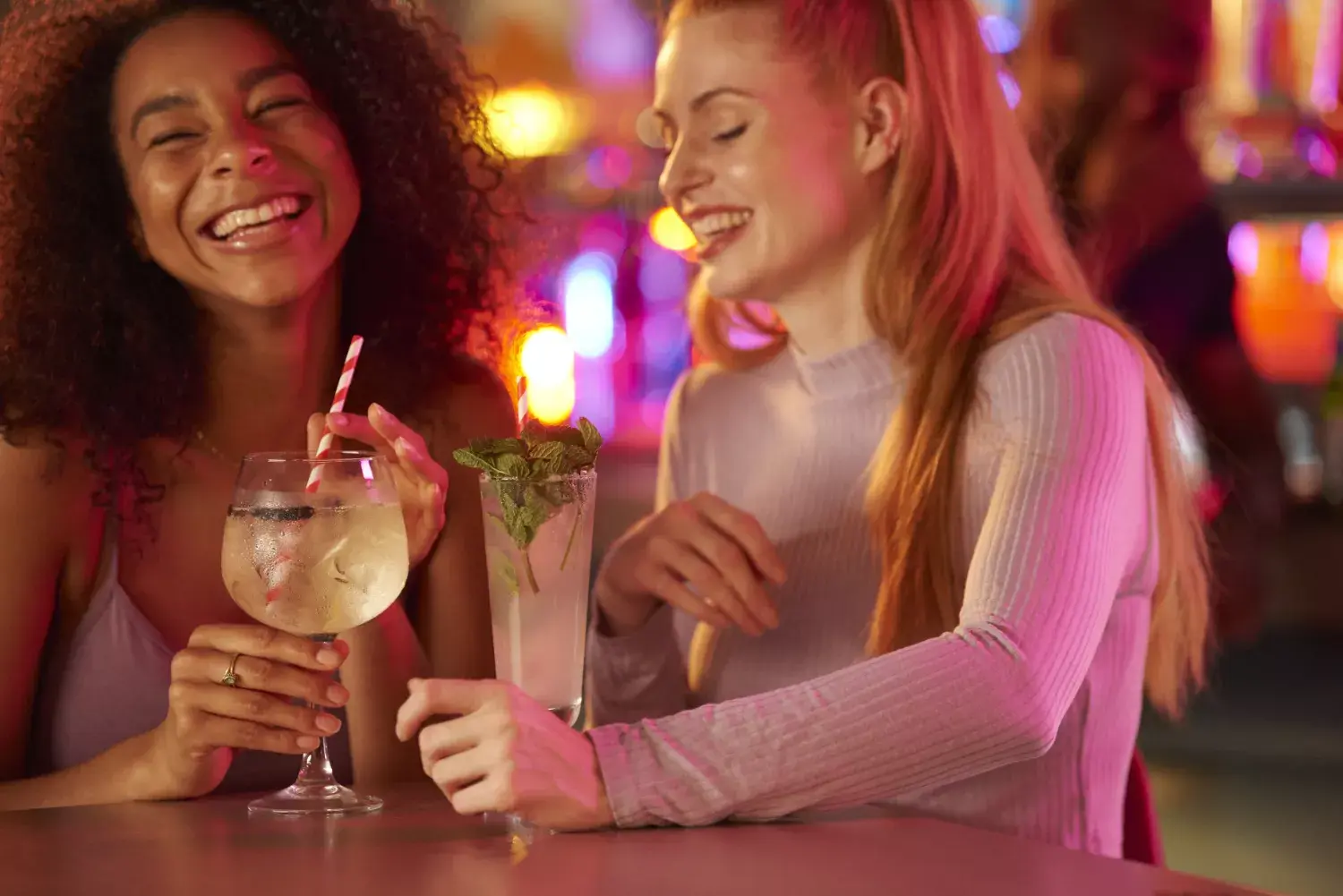 There is nothing more iconic than the classic girls night out. After all, what could be better than an evening spent having fun with your best friends? Whether you've left the kids in the capable hands of your partner, you're taking a well-earned break from your busy 9-to-5, or you simply fancy a catch up with the girls, you just can't beat the tried and tested tradition of ladies night.
However, when it's your turn to organise the next girly get-together, how do you
guarantee a fun packed memorable night? You want an activity that is
going to promise laughter, drinks, and maybe even a good old gossip over food - we have just the answer. Guaranteed to give you and your besties memories you will cherish forever; bowling is the ultimate experience.
WHY CHOOSE BOWLING FOR A GIRLS NIGHT OUT?
Bowling is a popular hobby loved by people of all ages, and there's a reason for that; bowling alleys are one of the only places that cater for a wide variety of people. You can choose how long each game takes and how many people play, there are the arcades for you and your friends to drum up some healthy competition on, and drinks and food for anyone who fancies a bite to eat. Basically, if you're looking for an activity that will keep your entire girl gang entertained, and under one roof, then this is the one for you.
So, if fun and laughter sound right up your alley, here are some reasons why you should book bowling for your next girls night out.
KEEP IT CASUAL
Whilst getting dressed up and going out for dinner and dancing is fun, sometimes after a long, hard week you want to do something that still delivers maximum fun but is a little more chilled. However, you can keep it casual with a girls trip to the bowling alley in your comfiest clothes and trainers. There are no expectations when it comes to bowling, simply turn up and have a ball with your best friends; you're guaranteed a fantastic time.
STRIKE UP A CONVERSATION
Bowling is the perfect activity for having a good old chinwag with friends in between turns, so you can use that to your advantage. Clubs can be fun but it is hard to hear one another, and dinners at posh restaurants are pleasant, but if you're sat at opposite ends of the table to someone then good luck having a conversation with them. With bowling, you are able to enjoy a few laughs, share jokes and have some well overdue catch-ups comfortably whilst either getting stuck into a game, having a few drinks or some food in the diner area or boothes.
YOU DON'T NEED TO BE AN EXPERT
There's always that one friend in a girl squad who is 'the competitive one' (hint, if you don't know who she is, it's probably you). One of the best things about bowling is that the competition is just for fun. The scoreboard is less about points and more about who can have the funniest nickname, and no one really cares who's won at the end of it. The only thing that matters is spending quality time with your besties.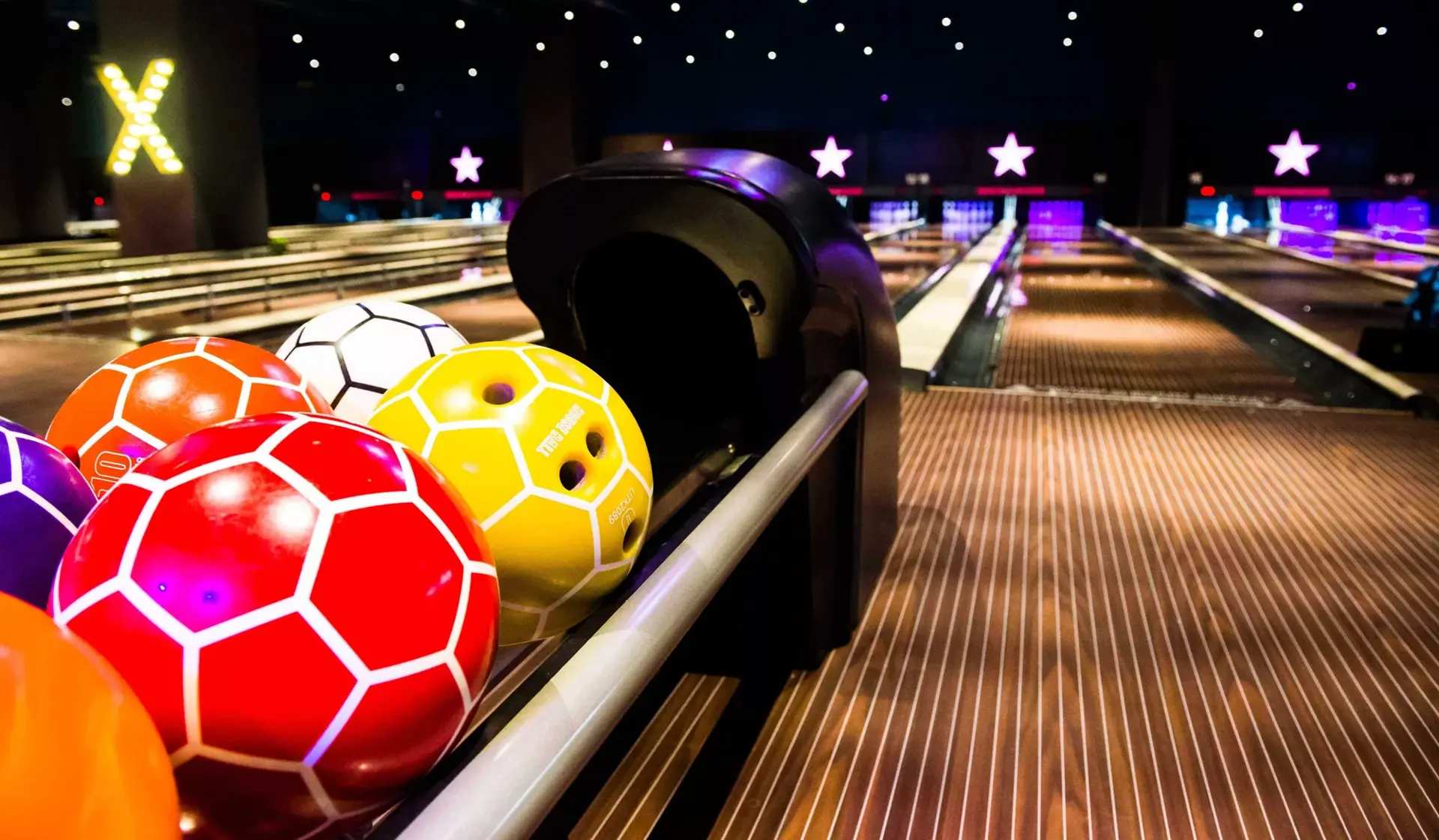 GIRLS NIGHT OUT BOWLING TIPS
As you can see, bowling is the perfect pastime for chilling with the girls and having a good time. To make sure your girls night out is the best it can possibly be, here are just a few tips to take on board when you get your girlfriends together for a night at the bowling alley. Here's a full list of bowling tips, or three key tips below:
CATCH UP OVER AN ARCADE GAME
Arcade games aren't just for kids, so make sure you save some time to explore the amusements after you've finished bowling. From traditional 2p machines and claw grabbers, to the classic basketball hoops and air hockey tables, there's something for everyone to enjoy.
BECOME VIPS FOR THE NIGHT
If your girls night out is being organised for a special celebration, why not sign up for star quality treatment and book the VIP experience for the whole squad? With red velvet curtains, personal storage, and VIP ropes, you can elevate your experience to the heights of the Hollywood Hills. With nibbles and drinks on tap for as little as £1 per person per game, this is a fantastic way to get the whole group feeling like celebrities for the night.
BOOK IN ADVANCE
There's nothing worse than getting excited for a girls night out, only to get turned away at the last minute because the venue is too busy. So, we recommend booking your evening in advance, especially if you're planning on bowling at the weekend. This way you will not only ensure your spot, but you can also find plenty of great deals online that you might not get on the day.
THE BEST GIRLS NIGHT OUT BOWLING PLAN
There's so much more to bowling than simply rolling a bowling ball down an alley (or a gutter, in some cases). Ensure your girls night out is an event to remember by making the most of everything the bowling alley has to offer. Here are a few things you can plan to do to give your friends a fantastic girls night out.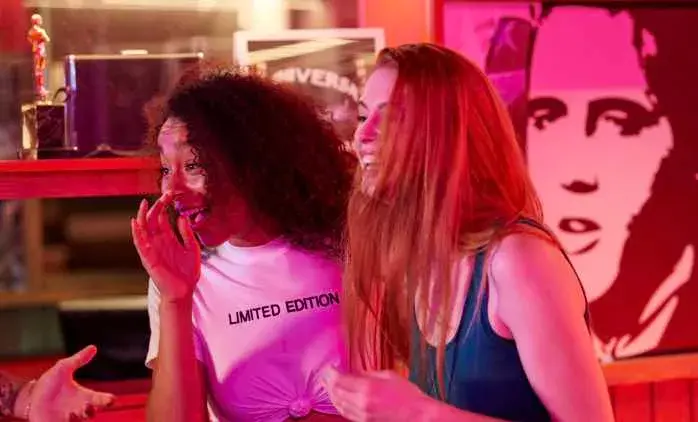 START WITH DRINKS
Get the ball rolling with a drink at the bar. This will give everyone a chance to arrive and catch up if it has been a while, and you can get to grips with the drinks menu whilst you wait.
ROCK 'N BOWL
When everyone has settled, you are ready to bowl. Find your alley, choose your names, get some selfies in and away you go. This is the time to sit back, relax, and just have fun, so make the most of it.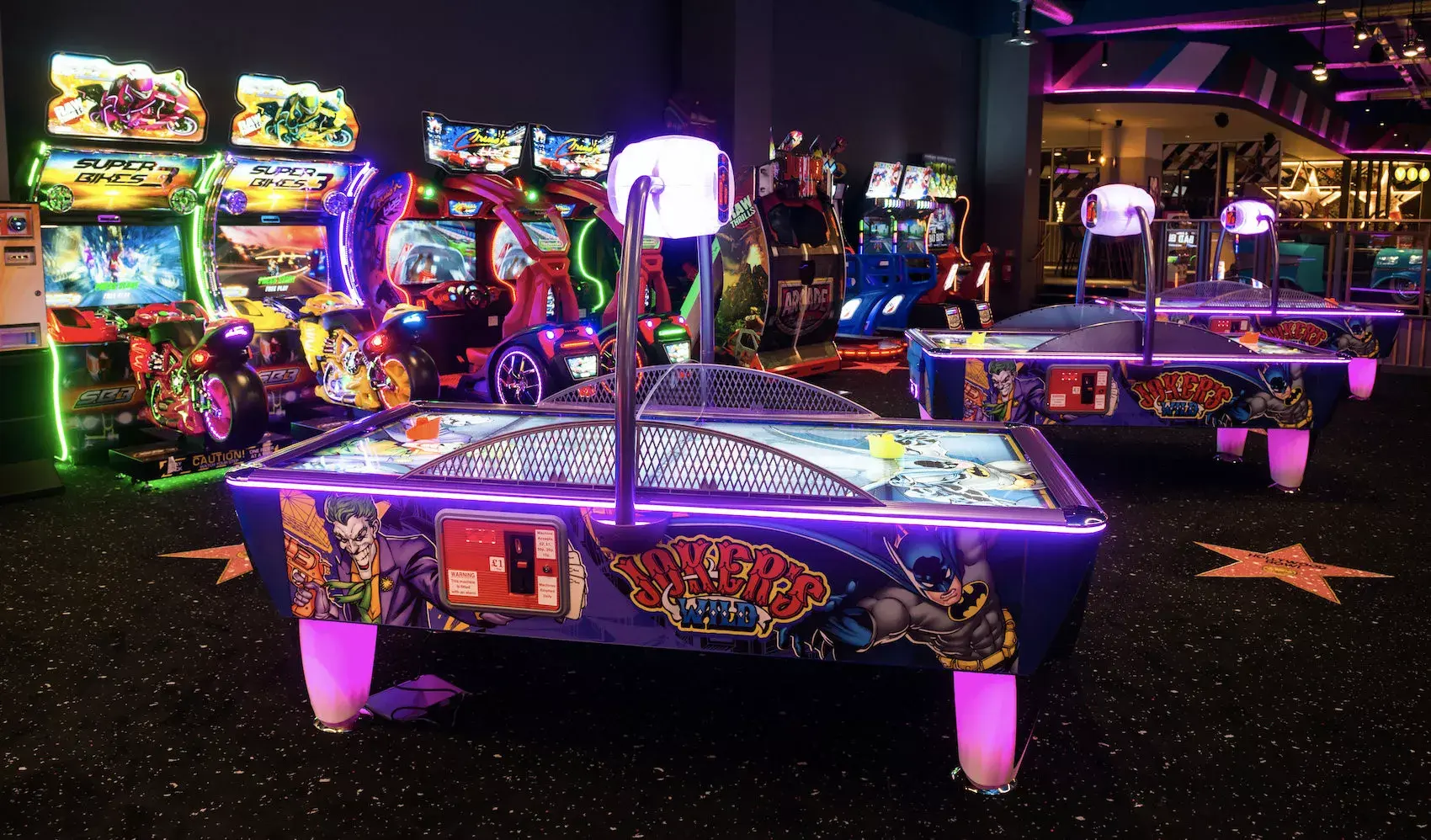 HIT THE SLOTS
The 10p slots that is. Once you've finished bowling, your girl gang can head to the arcade for some fun and games. Challenge your friends to a dance battle on the mats, or try and win some prizes on the quick win ticket machines that are dotted about the arcade.
GRAB A BITE
Finally, you can finish the night by filling up on some delicious, authentic Hollywood diner food. Have a chat and a laugh with your best girlfriends over delicious burgers, slushies, hotdogs and much more for a truly tempting treat to top off the evening.
LET THE NIGHT SEE WHERE IT TAKES YOU
Bowling is a fantastic event that is sure to bring you and your friends together for the perfect girls night out. But, it doesn't stop there; it's a great activity for any person from a variety of different backgrounds. Whether you're heading out on a first date or looking for somewhere to keep the kids entertained, Hollywood Bowl has everything you need for an amazing bowling experience. So, save yourself some money, and book online today.